---
2020 ANNUAL GENERAL MEETING
This has been provisionally scheduled for FRIDAY SEPTEMBER 4th 1030a

---
THE BOWLING RINK IS OPEN BUT USE RESTRICTED
NUMBERS WILL BE STRICTLY LIMITED, RINKS MUST BE BOOKED IN ADVANCE. THERE WILL BE NO EQUIPMENT FOR HIRE INCLUDING WOODS, MATS AND SCOREBOARDS.
PLEASE READ THE NOTICE WITH ALL RELEVANT DETAILS HERE. IF YOU NEED A PRINTABLE SCORECARD PLEASE CLICK OR TAP HERE

THERE IS SOME AVAILABILITY AT OTHER CLUBS IN THE ALGARVE. PLEASE CLICK OR TAP HERE FOR THE DETAILS

---
TOURING SIDE VISITS OCTOBER 2020 AND SPRING 2021

All but one team has now cancelled their October visits. The only match now scheduled is on Tuesday October 6th v Hunstanton. There is a possibility of one other game, confirmation awaited.

We have currently these two games scheduled for Spring 2021 :

Tuesday 16th March Bridgemary 2pm 4 Rinks and Wednesday 21st April Loose BC 10.30 4 Rinks

---
ALGARVE BOWLS WINTER LEAGUE COMPETITIONS

Season concluded with the Final at Balaia on 7th March. Valverde Vulcans won the League!
For previous results and league tables, please click here.
---
BALAIA BOWLS CLUB HOSTED A MEMORIAL DAY TO ABSENT FRIENDS IN AID OF 'A GAIVOTA' CHILDREN'S HOME, ALBUFEIRA
Wednesday 4th March 2020
A good turn out on a sunny day. Valverde were the winners of this triples event. Thanks to all who took part.
The event raised 420 € for the charity. Some pictures and video clips here.

---
VALENTINE'S DAY FUN BOWLS

Eight teams took part. Congratulations to winners Janice Hartley and Clarke Slemon.

---
Practice roll-ups Tuesdays and Fridays. All Welcome
CANCELLED UNTIL FURTHER NOTICE


OUR REGULAR ROLL-UPS TAKE PLACE EVERY TUESDAY AND FRIDAY MORNING




Please arrive by 0945 as it will be first come, first served. Late arrivals have no guarantee of a game!
Members and visitors especially please note. Growing numbers mean we are often full for 'roll-ups'. Do be on time!!

Fee 10 Euros for visitors includes hire of bowls and shoes if required. Bar adjacent! Session lasts about two hours OR 18 ENDS
---
CHRISTMAS DINNER 2019
Splendid evening at Restaurante Mato à Vista near Paderne especially when Santa Claus came with his sack! Click a picture to see it full size.
A raffle held on the night raised around €100 for the orphanage 'A Gaivota'.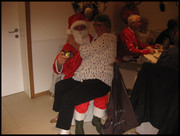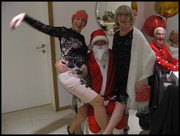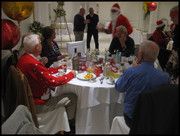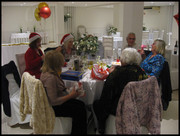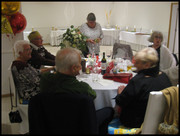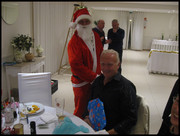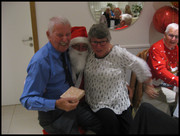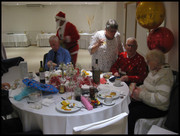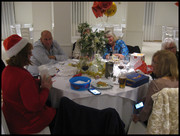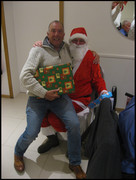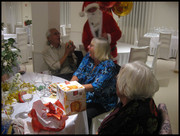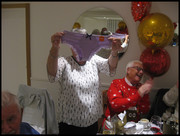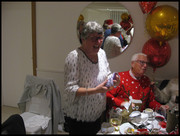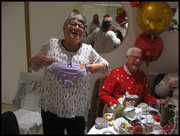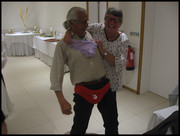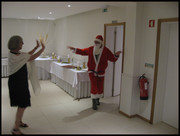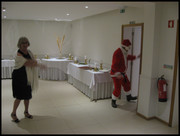 ---