YOU MAY CARE TO LOOK BACK AT EARLIER TIMES.
PHOTOS FROM SPECIAL EVENTS AND TOUR MATCHES OVER THE PAST THREE YEARS OR SO CAN BE SEEN
HERE
---
2022 Annual General Meeting
Was held on Tuesday 6th September at Balaia Golf Club. Decisions etc will be circulated to all members.
These concern rule changes required by the change in operations at Balaia Golf Club and some minor amendments to various rules proposed by the Committee.
Key points - A new Committee was elected - details here.
The club 'year' will be adjusted to run from 1st April to 31st March, with the AGM to be be held in March.
There will not be an AGM in March 2023. The current committee will therefore serve until March 2024.
The club subscription is adjusted to suit thus :
€5 payable for membership 1st October 2022 to 31st March 2023
€10 payable for membership 1st April 2023 to 31st March 2024

---
TUESDAY AND FRIDAY 'ROLL-UPS'

Meet at 0945 for 1000am start. Don't be late!
Numbers are growing. If you arrive later than 0945 we cannot guarantee you a game.
VISITORS PAY € 10 PER GAME. PAYMENT BY CASH OR CARD AT GOLF CLUB RECEPTION
OR CASH ONLY TO THE DUTY COMMITTEE MEMBER
SESSIONS LAST ABOUT TWO HOURS

PLEASE DO NOT WEAR SHOES WITH RIDGED OR PIMPLED SOLES ON THE GREEN.
Bowls of various sizes and shoes are available for visitors who need them at no extra charge.

It has been agreed with our hosts Balaia Golf Village that all users accept that they use the facilities at their own risk.

All arrangements are subject to continuous review. Please check back here if planning to be in Albufeira later.
If you need a scorecard you can print one from here.

FOR CASUAL PLAY RINKS ARE TO BE BOOKED VIA GOLF RECEPTION tel. 289 570 442 OR IN PERSON AVAILABLE 0900 - 1600 DAILY
---
Club 2021 - 2022 Mixed Pairs competition completed
Winners Alan Camplin - Smith and Pauline Denyer
Runners-up Ian Maddison and Frances Reynolds
Thanks to all who took part in what proved to be difficult months!
---
Summer 2022
The Bowls Algarve summer league ended 30th June - final results and league table
here
Our internal club pairs competitions, delayed from the winter, are running. Details
here
Tuesday and Friday morning roll-ups continue until further notice. Meet 0945 for 1000 start.
---
MINI GOLF TOURNAMENT WEDNESDAY 30th MARCH
20 members took part in a mini golf competition at Albufeira mini-golf in Rua Dunfermline. Men's winner was Peter Moss, Ladies winner Jill Dunkey wearing her special golf trousers.
At the other end of the scale, the Ladies wooden spoon went to Maggie Inkster and the men's to (I forget now)...

Thanks to Pauline Denyer for organising, to Brian Denyer and Janice Hartley for keeping things in order on the day.
After the game, we enjoyed an excellent meal at Restaurant O Pavilhão located at Clube Albufeira.
Click on a picture to see it in a larger size.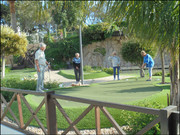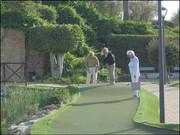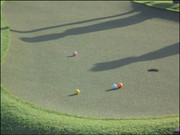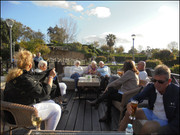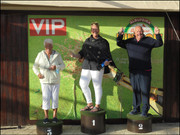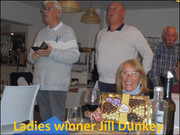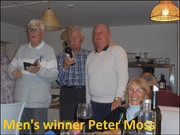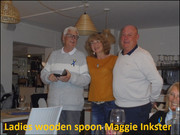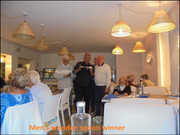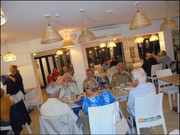 ---
BALAIA V ASHCOMBE PARK BC FRIDAY 25th MARCH AND GABRIEL'S 80TH!

Excellent day with Balaia shading the match 76 - 71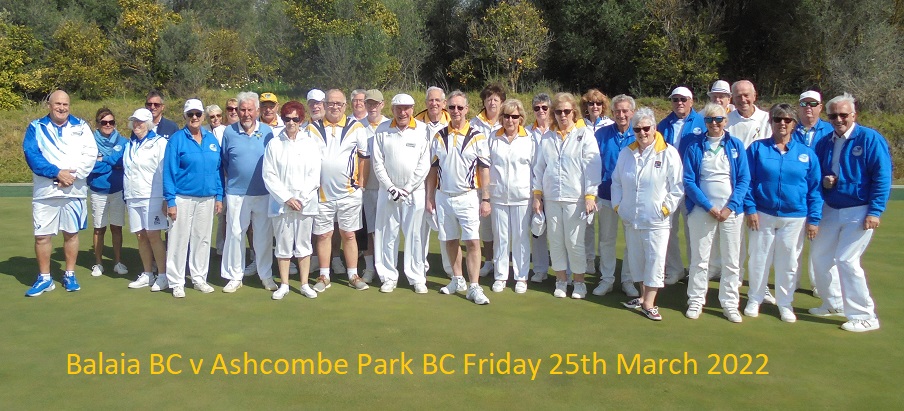 We also were able to celebrate Gabriel Noonan's 80th birthday in suitable style. Click a picture to see it larger.
Thanks to Rose Noonan for the pictures.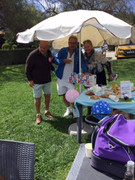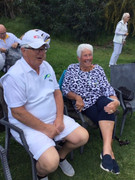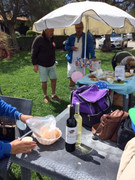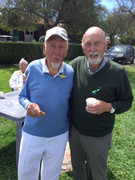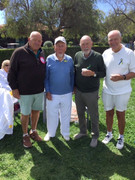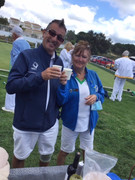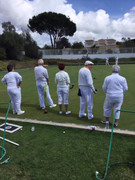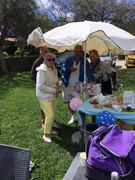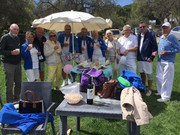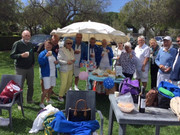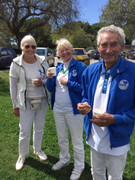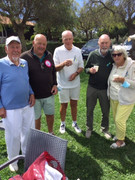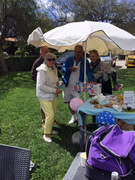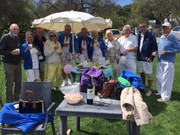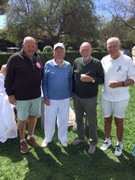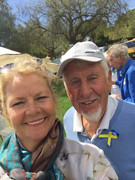 ---
BALAIA V BRIDGEMARY BC (GOSPORT, HANTS) SUNDAY 13TH MARCH 2022
An excellent afternoon had by all with honours even at the end of the game. Click a picture to see it in a larger size to download and save.
---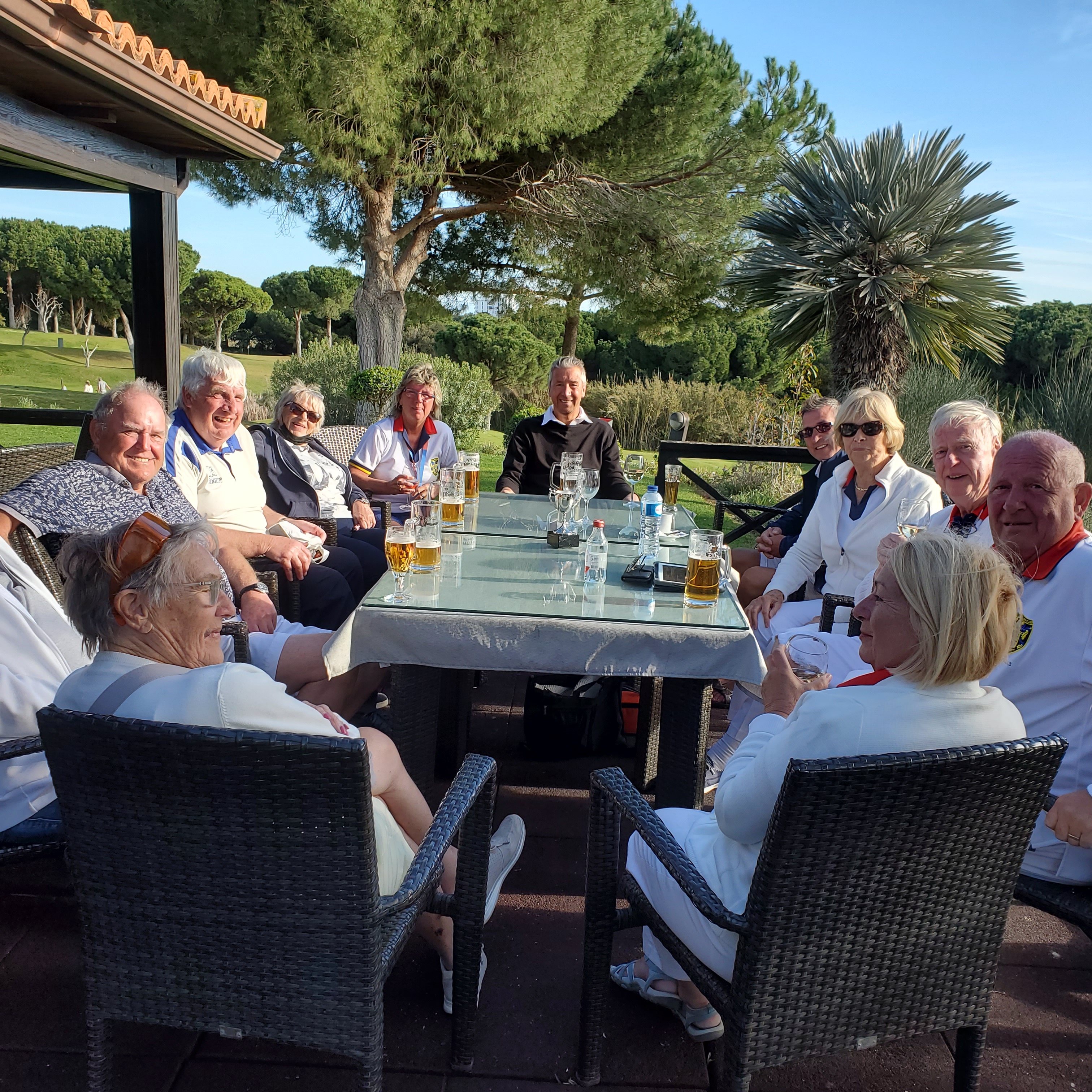 Argyle Bowls club visitors 7th March 2022 - click to see large size
---
TOUR SIDES 2022

These dates are now confirmed for the Spring
Sunday 6th March 1030am vs Cornish Travellers
Sunday 13th March 2pm v Bridgemary BC
(all please note that the green is also booked for a private event on the Sunday morning)
Friday 25th March 1030am v Ashcombe Park
Tuesday 5th April 1030am v Brixham
Sunday 24th April all day v Bognor Regis two games 10.30 and 2.30.
If you wish to play against the Tour Sides please contact Ian Maddison.
We already have full teams for some games, but backup is always appreciated.