BALAIA BOWLS CLUB
ALBUFEIRA'S BEST BOWLING
Fingers crossed everything is now working. If you find anything wrong, don't hesitiate to let me know. Email link is at the bottom of the page
Balaia Bowls Club is situated within the grounds of the Balaia Golf Village adjacent to the Club House.
VISITORS WELCOME!
ROLL-UP DATES AND TIMES
PLEASE NOTE THAT THERE WILL BE NO ORGANISED ROLL-UP SESSIONS DURING AUGUST
NORMAL SERVICE WILL RESUME ON TUESDAY 4th SEPTEMBER

Practice roll-up sessions of two hours are normally held on Tuesday and Friday at 0945hrs and are open to all.

Please check before coming down, especially if it's raining.

If you have an interest in the game, be it traveller or Resident, you are welcome to join us. Tuition and equipment available.

Fees for game including equipment hire is 10 euro, with annual full and associate memberships available.

We are also happy to welcome touring sides and can provide our own team as your competition.

Touring sides Fixture List for 2018 is here. Please check this list before thinking of arrangements.

We participate in league and competitions within the Algarve and enjoy social events, so why not come along and try this small friendly club.

Committee Contacts League Fixtures, Results and Tables News and Events Fundraising Photos from past events and matches

For further information please contact the Chairman, Peter Moss, on 00351 961 165 478
Alternatively you can email him at: chairman@balaiabowls.org
We look forward to seeing you!
How to find us - click the map to see it full size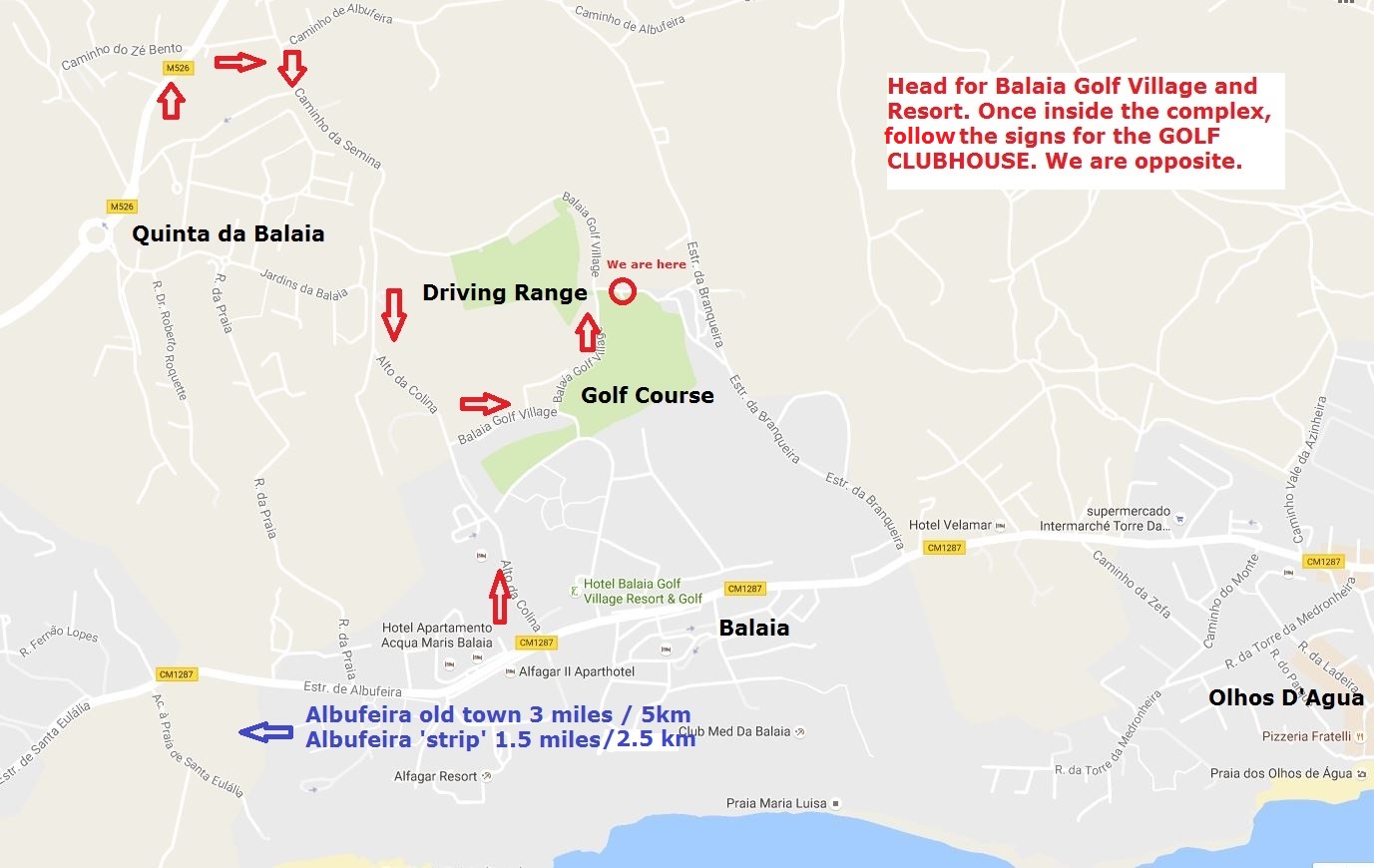 Disclaimer - we are not connected with Albufeira Bowls Club. They are a separate club based elsewhere in town.