---
CHRISTMAS DINNER 2019
Splendid evening at Restaurante Mato à Vista near Paderne especially when Santa Claus came with his sack! Click a picture to see it full size.
A raffle held on the night raised around €100 for the orphanage 'A Gaivota'.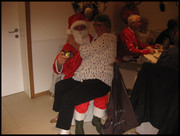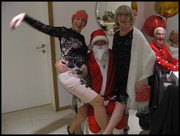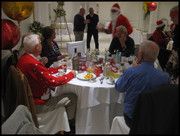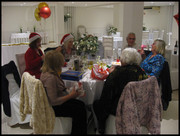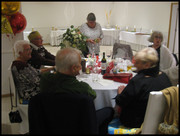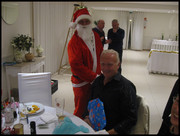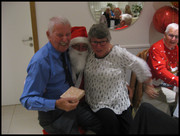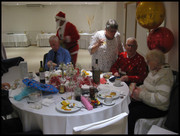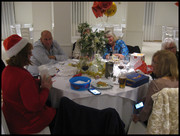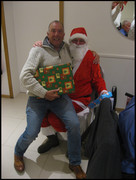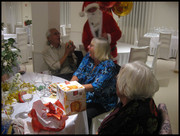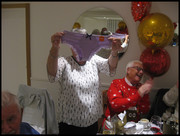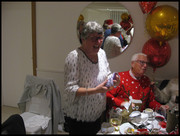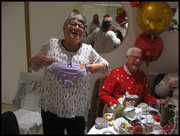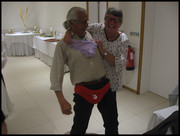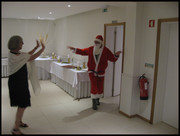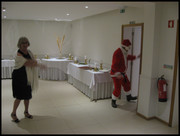 ---
KARTING 2nd DECEMBER 2019
Members displayed their driving skills at the Algarve Karting track at Albufeira Marina. I await a list of prizewinners. Some pictures here. Click each one see it in a larger size.

---
MEN'S DRAWN PAIRS MONDAY 25th NOVEMBER
Congratulations to Gui and Roy on winning the Deans Trophy today in shocking weather!
It was a very close match until the 16th end when Peter King and Alan Avery took four shots and pulled away at 14 : 9.
However, Gui and Roy were having none of that and scored 2 on the 17th and took 4 on the 18th to win by 1 shot.

Well done Gui and Roy and commiserations to Peter and Alan ....... it could have gone either way!!

---
LADIES DRAWN PAIRS MONDAY 18th NOVEMBER
Winners were Pauline Denyer and Maureen O'Grady. Well done to both.

---