Australian Pairs final scores 2019
Men's

Keith. 	26 points
Peter. 	18 points
Bill.  	13 points
Roy.    11 points   Shot difference -11
Alan.   11 points   Shot difference -35
Brian.  10 points 
Stuart 	 9 points
Martin 	 5 points



Women's 

Jean.  25 points   Shot difference +65
Alison 25 points   Shot difference +12
Janice 15 points
Karen. 12 points
Sharon.	9 points  Shot difference +1
Ruth.   9 points  Shot difference -17
Julie.  7 points 
Pauline.3 points
Sally.  2 points

Congratulations to Keith and Jean the winning players, they will both
share the Kings Cup. Runners up went to Peter and on shot difference only Alison.
Prizes will be awarded at the Presentation evening. ( TBA )

Organiser Roy said "


I would like to thank all the players taking part with a special mention
to Brian, Martin, Pauline and Sally who have stood in to make up the
numbers at short notice."
---
TOURING SIDE VISITS OCTOBER 2019 - UPDATED 18th JUNE

There are further changes to the touring team fixtures. Updated list is here.


---
CRAZY GOLF MAY 18th 2019












Social Secretary Julie Sanderson
congratulates overall winner Alan Reynolds

Julie with Sally Roberts, winner
of the Hole In One

Peter King hiding while receiving the
Wooden Spoon

Chairman Alan Camplin-Smith with
thanks to Julie for an entertaining day

Various members in post match mode



---
Sanderson Trophy Final Table
---
Summer League 2019

This started on Thursday 9th May and conclude on Thursday 4th July
Full fixtures here. Weekly results and league table will on the Results page.

---
WINTER LEAGUE 2019 - 2020 CONFIRMED THAT BALAIA WILL ENTER TWO TEAMS IN THE NEW FORMAT WINTER LEAGUE
---
TOUR MATCHES SPRING 2019 - CLICK EACH PICTURE TO SEE THE LARGER SIZE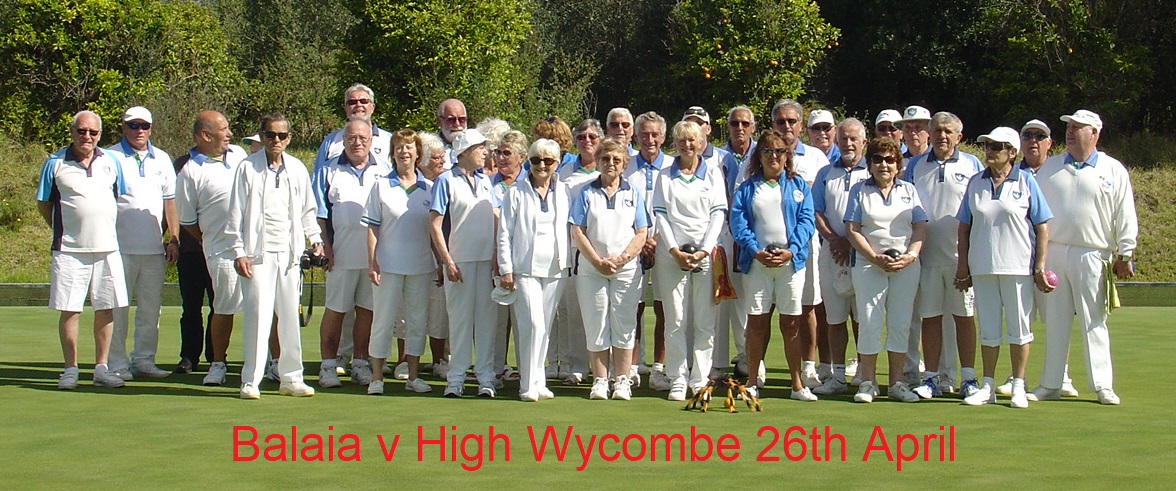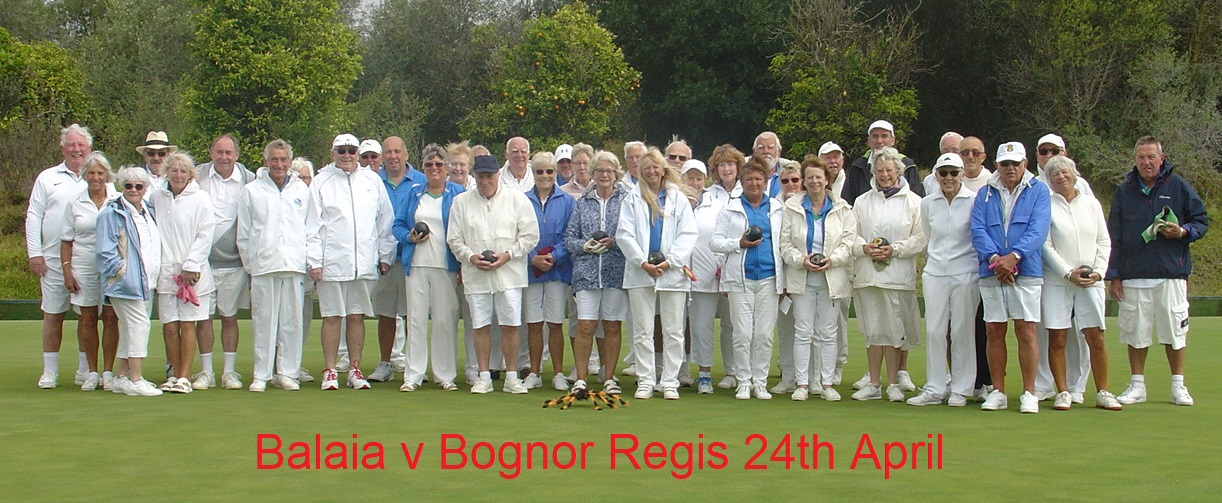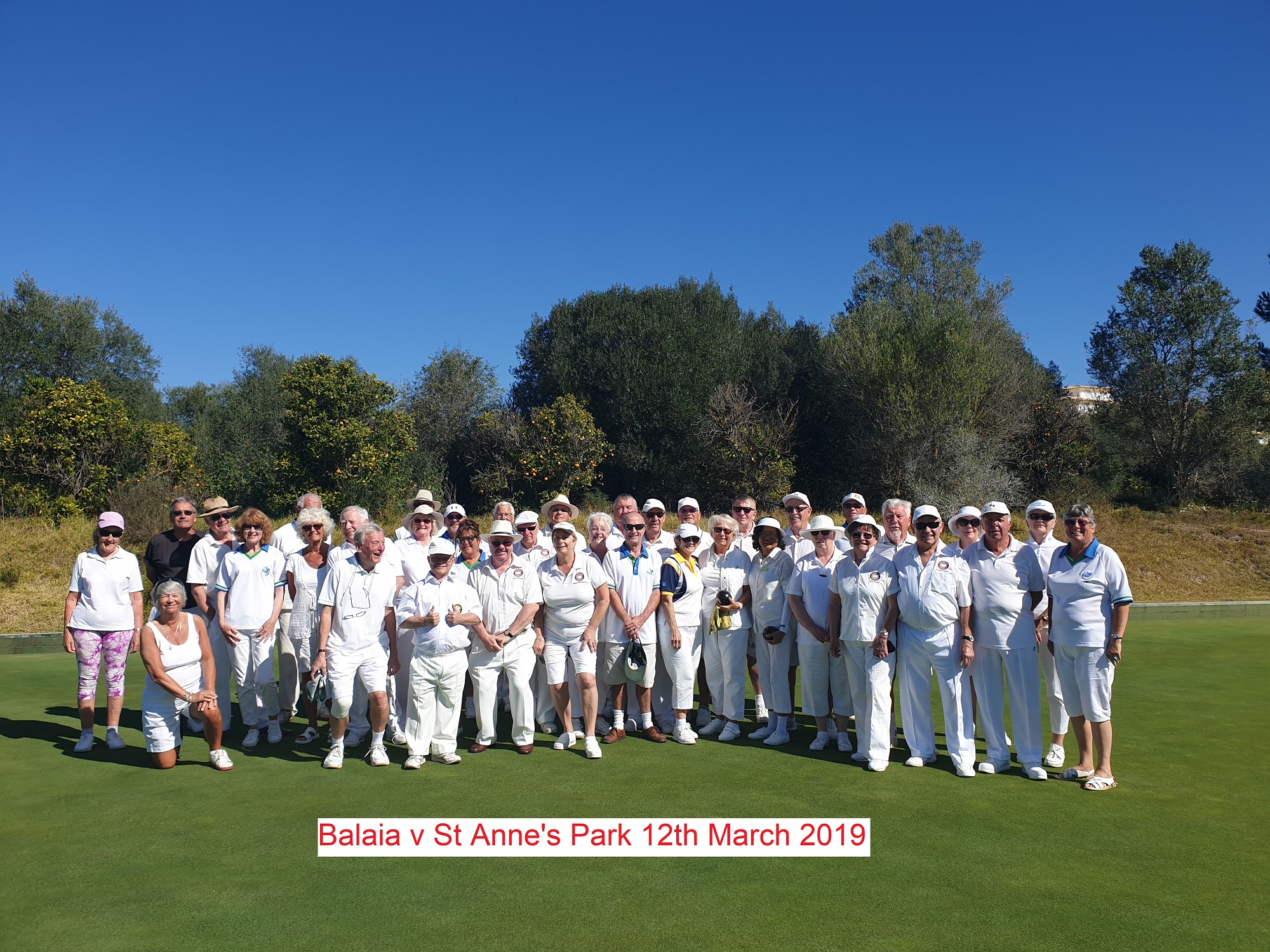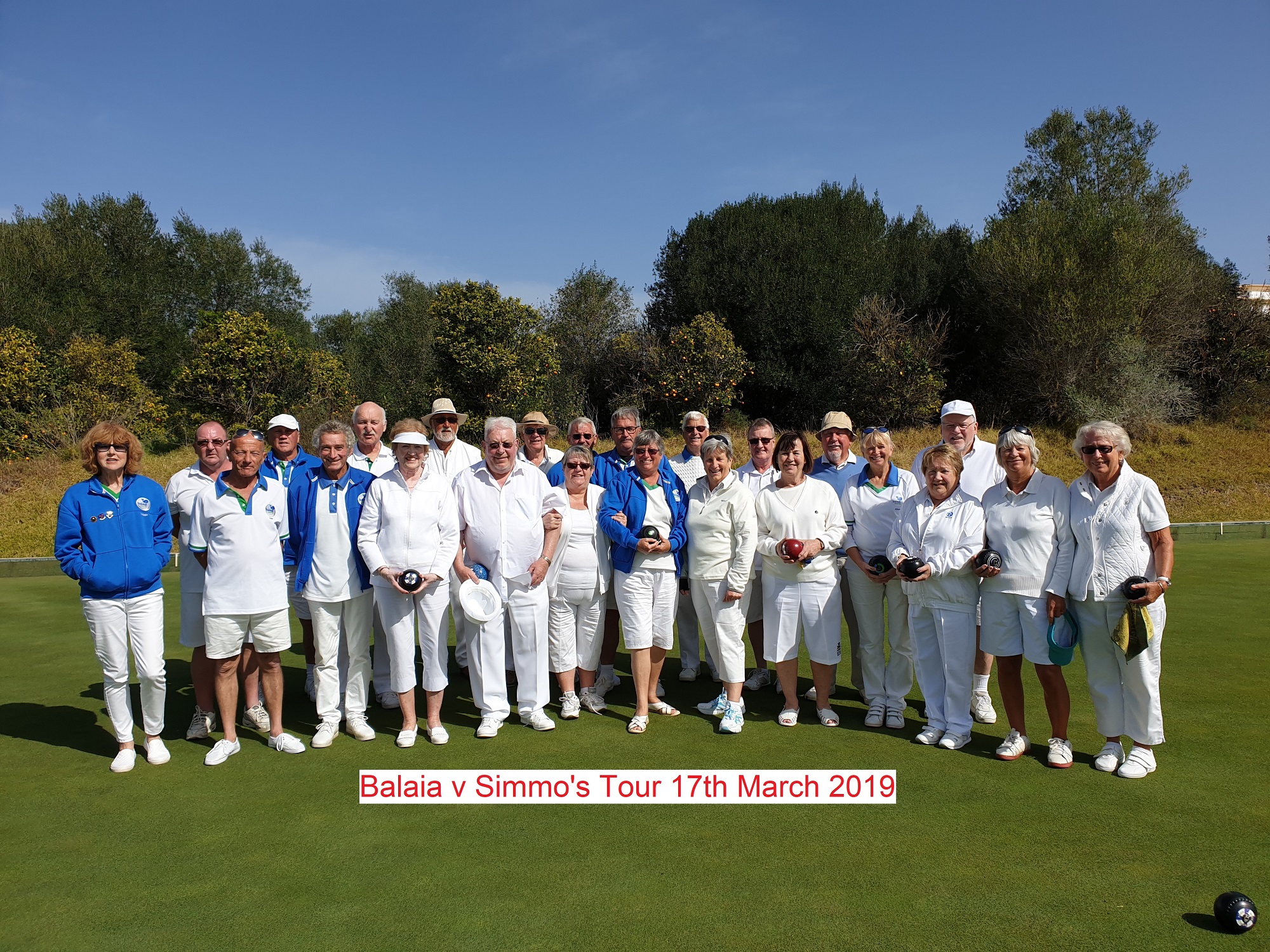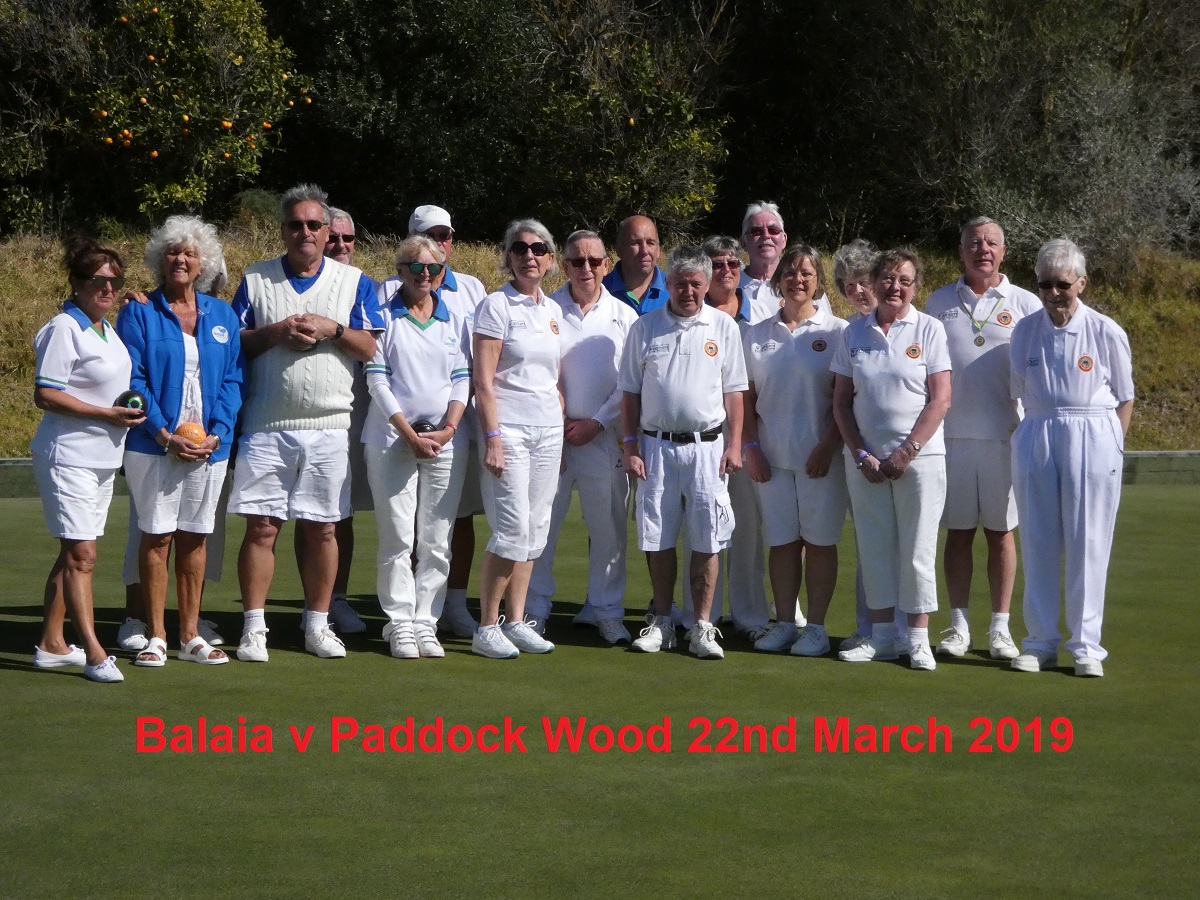 the original picture size varies!
---
QUIZ NIGHT THURSDAY 31st JANUARY
Members enjoyed a light meal and a quiz night at Adega do Zé in Torre da Medronheira near Albufeira.
The winning table, below, was Tom Allen, Keith Johnson, Jean King, Roy Impey. Thanks to Julie Sanderson for the organisation and to Alan Camplin-Smith for the suitably challenging quiz questions.
Click each picture to see the larger size. Light was not good!

| | |
| --- | --- |
| | |
| The winners! | Thanks to Julie and Alan |
---
---
LAST ROLL-UP OF 2018 - FESTIVE SPIRIT WELL AND TRULY ALIVE!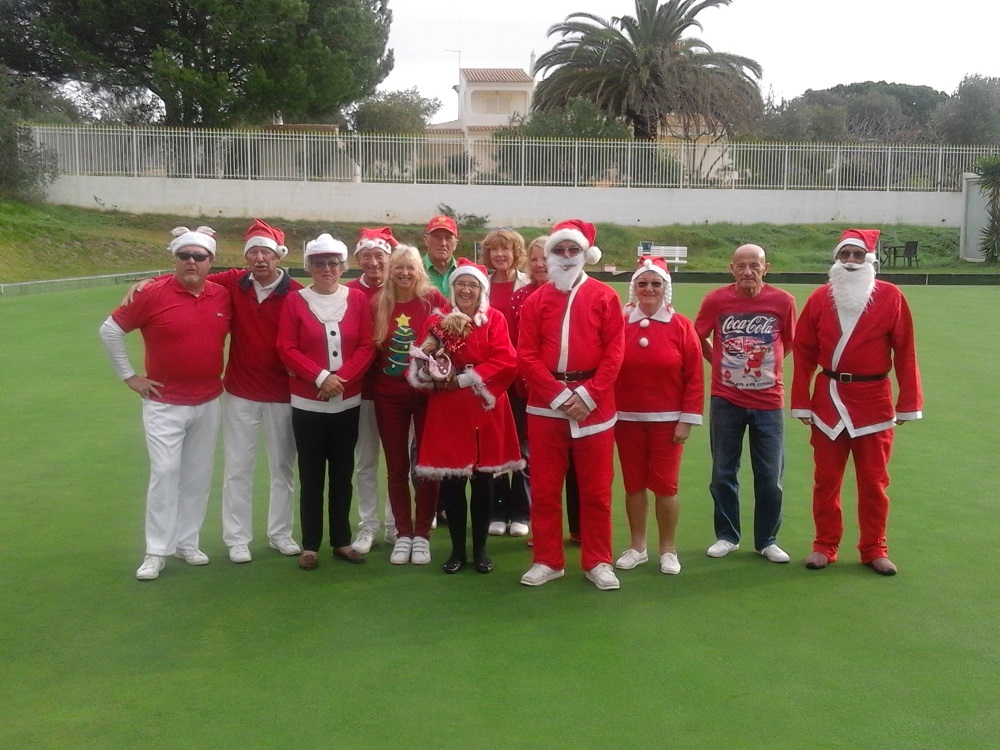 ---
CLUB CHRISTMAS DINNER AT THE BOLIQUEIME INN SATURDAY 15th DECEMBER
Thanks to Jean King for photos from the evening when members met Santa! Click here to see them. Will open a new tab or window. Click a picture to make it larger.

---
TOURING TEAM PICTURES FOR AUTUMN 2018 HERE - CLICK EACH PICTURE TO SEE IT FULL SIZE.
TOURING TEAM PICTURES FOR SPRING 2018 HERE - CLICK EACH THUMBNAIL TO SEE THE LARGER SIZED PICTURE

The last few months news and events will be on this page. For photos from events in late 2016 and 2017, please click
here
.
---